This summer I picked up another kid-sized chair at the Lowry Hill & East Isles sales.
There it is on the right hand side of this photo …
My original plan was to paint it and put a Christmas stencil on it like the ones I did last year.  But as it turned out, the seat was a bit smaller on this one and I didn't like the way any of the Christmas stencils fit on it.
Then I ordered some new stencils from an Etsy vendor called Wallcutz, including this one …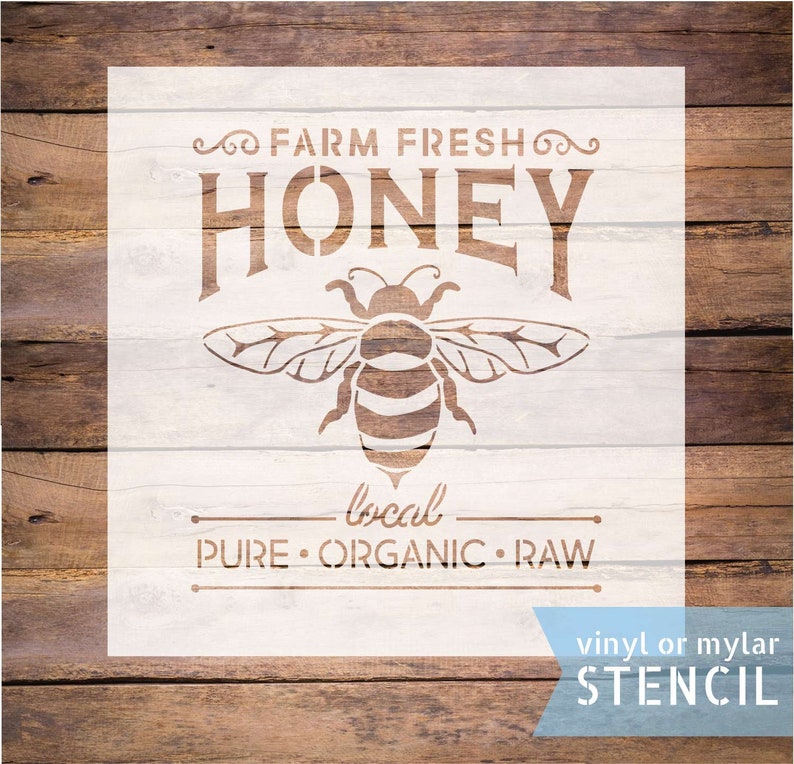 I purchased it for another project (which I'll be sharing soon), but I realized that in addition to being quite adorable, it was also the perfect fit for the chair.
So this past weekend I pulled the chair out of the carriage house.
And one thing that struck me about it was that the finish was in pretty darn good shape.
Normally I would automatically paint a piece like this.  After all, painting furniture is what I do, right?  Also, my experience tells me that painted pieces almost always sell better than unpainted pieces.  At least historically.  That being said, I'm noticing that more and more people are returning to wood finishes instead of paint (which frankly is kind of a bummer for me).
So I thought I'd try a little experiment with this chair.  Rather than painting it, I decided to just add the stencil to the seat leaving the wood finish 'as is'.  Well, sort of 'as is', I did sand the seat lightly to make sure the stencil paint would adhere well.
I used my method for adding a little bit of a shadow to the word 'honey'.  Basically I stenciled just that word first using Dixie Belle's Putty, then once dry, I moved the stencil just a hair up and to the right and then stenciled the entire design using DB's Drop Cloth.
It's such a simple thing, yet it adds so much depth to the stencil, don't you think?
Once the paint was dry, I sanded lightly over the seat with 220 grit sand paper to smooth out the surface.  Then I added a coat of clear wax to the entire chair.
I staged my photos with a couple of tiny pieces of ironstone.
As someone who loves both miniature versions of things and ironstone, these are a couple of my favorite things.  Especially that little tureen, it's only about 4″ tall.
So, now it remains to be seen.  Will this chair sell?  I'll keep you posted on that.
Or maybe one of you local readers wants to snatch it up?  If so, be sure to check out my 'available for local sale' page.
In the meantime, what do you think?  Do you prefer items that are painted?  Or do you think this chair works 'as is'?